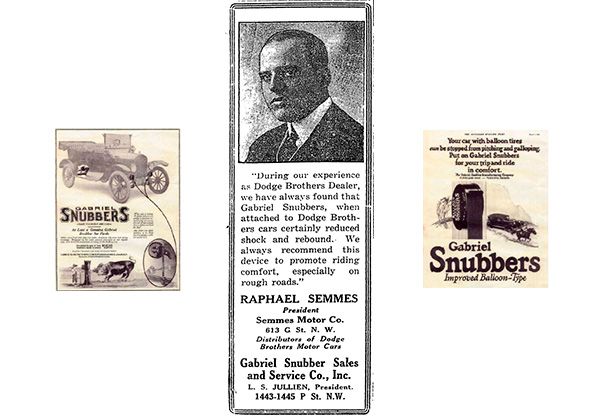 The beginning of our company goes hand in hand with that of the automotive industry and guided by the vision and perseverance of Claude H Foster, who in 1904 developed the GABRIEL HORN -a Klaxon fixed to the body and powered by exhaust gases- which years later would be replaced by one activated with a push button; upon seeing his company at risk and not wanting to move away from this thriving industry, he patented the SNUBBER.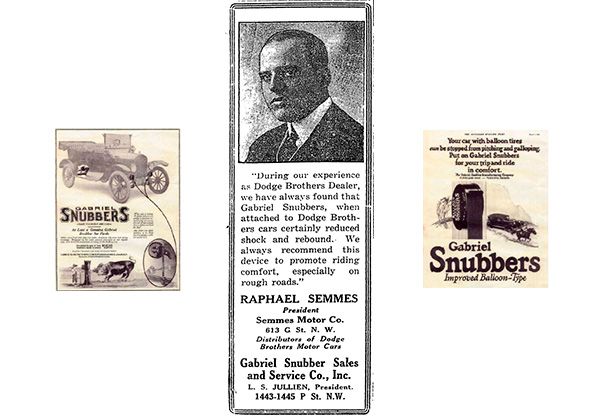 The company keeps the name of its first product, the Gabriel Horn, as a tribute to St. Gabriel Archangel, who is always portrayed with a trumpet.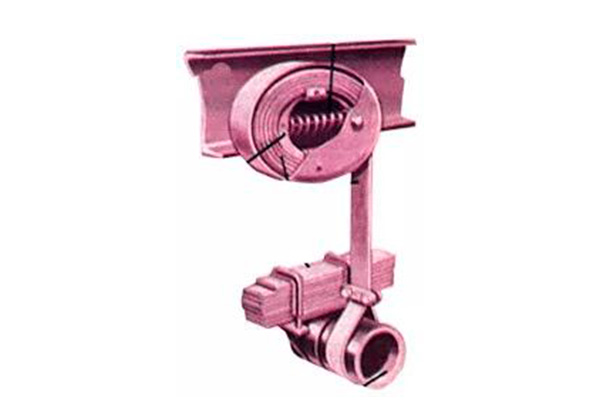 Gabriel introduces the first shock absorber in America, the Gabriel Snubber.

Gabriel unveils the first hydraulic shock absorber.

Gabriel introduces the first telescopic shock absorber.

Gabriel invents the first air-adjustable shock absorber - The Gabriel Strider/Ajustomatic.

Our engineers developed the market leading Gabriel HiJacker shock absorber.

Gabriel pioneers Position Sensitive (Groove Tube) Technology.

Gabriel produces the first twin-tube gas charged shock absorber - Gabriel Gas Ryder-, giving rise to the driving control systems that were then chosen for development destined to the leading vehicle manufacturers.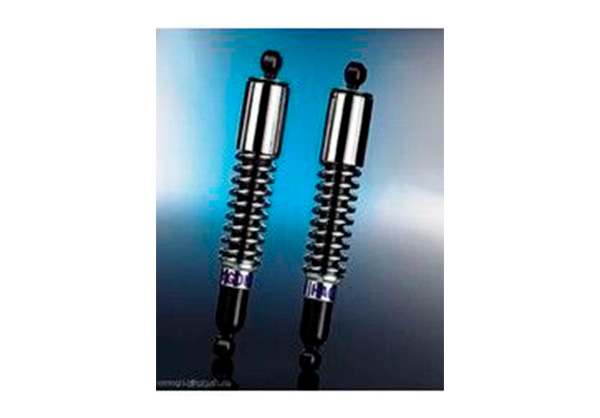 Gabriel introduces the first 5-direction automatic adjustable shock for automobiles and McPherson suspension struts.

Gabriel introduces Velocity Sensitive Technology (VST) for shock absorbers and struts, an innovation and advancement in industry developments to provide maximum drive comfort.

Gabriel launches MaxControl, a line of monotube shock absorbers for light trucks and SUVs.

Gabriel unveils G-Force Technology - the ultimate in control, performance and safety.

Gabriel offers ReadyMount, a pre-assembled strut with bumpers.

Gabriel debuts as a shock absorber supplier for HINO.

New facilities for the rubber production line.

Gabriel de Colombia 30 year anniversary.

Expansion into Mexico.